5 Components of Video Marketing
May 23, 2023
It is no secret that video marketing is the way of the future in business. According to Oberlo, 92% of video marketers say they've gotten a good ROI from using video. Additionally, 91% of consumers say they want to see more video from businesses they're interested in. If you're not already thinking about how to create a video marketing strategy, now is the time to start.
You may notice that I didn't say to just start filming. Pointing the camera at your face and talking might get you some attention, but it is not the best way to see results. Before you begin filming, it's essential that you create a strategy for what you will film and how you will make sure it reaches your intended audience. Otherwise you may end up with a contentless piece of rambling junk or worse, the best video in the world but no idea on what to do with it.

Have you ever asked yourself "How can I make video marketing work in my business?" Or "How do I do video marketing?"

There are several components to a video marketing strategy that should be considered. Let's dive in!
Plan Out Meaningful Content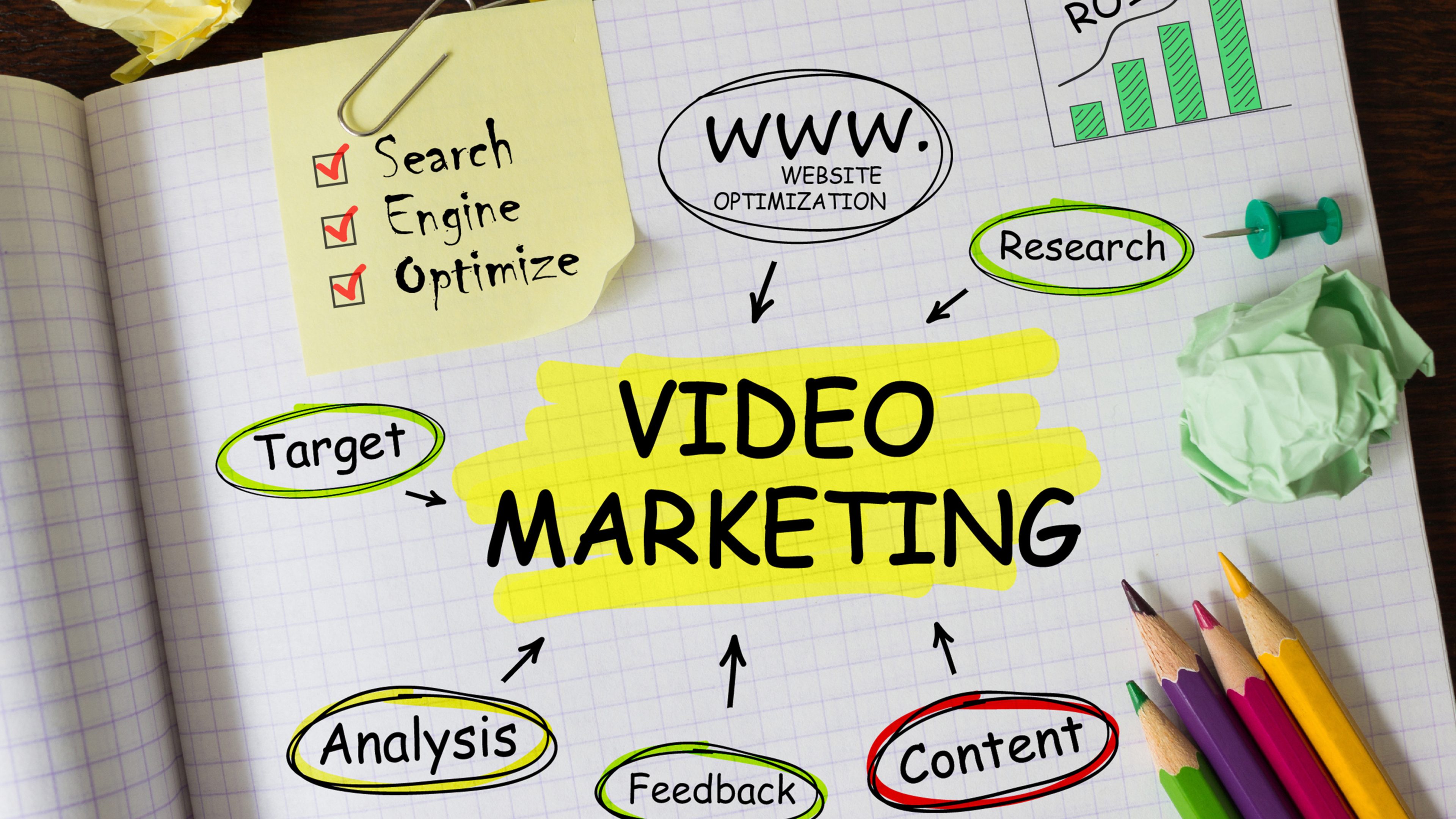 Before you begin filming, I recommend you create a big-picture strategy for your videos. I use Trello to plan out my ideas. Begin with planning videos about the town, places of interest, and what life is like in your area. Once you begin brainstorming, you'll be surprised at how easily to ideas begin to flow about hyper-local content you can create. Creating content that locals will get excited about is also a great way to ensure you'll capture the attention of a local audience. People love to watch things that show the history, offerings, businesses, and amenities of the town they live in and love.
Once you've planned some ideas of what you could film in your area, drill down to some more detailed ideas. Are you making a series? Who will be in the video? What will be said? As you're thinking about this aspect, always consider what will capture the attention of your audience, as this is the single most important part of your video strategy.

What are your interests? Do you have specific hobbies that others might enjoy learning more about? What are you passionate about? Perhaps it's animals, being outdoors, volunteering at local charities or in the schools. Are there people in your area who might share your interests? You can work with anyone, so attract your tribe. People with a similar interest tend to engage a little bit more since they can relate to the subject. This will also lead to you attracting people to your business who you're more likely to enjoy being around.

Are you into health and fitness? Then talk about health and fitness! Go to healthy options eateries and make videos, make your favorite smoothie on video. If you love hiking, create a series about the hiking trails in your area. You are the artist and the canvas is blank.
Equipment: You Don't Need Much
Camera Quality
Often people are hesitant because they don't think they have the needed equipment. But I help real estate agents all over the country to create video marketing, and almost all of them simply use their mobile phones. Phones have evolved to the point that their cameras are incredible, and all that is needed in order to capture high-quality videos. All phones have great cameras to deliver 1080dpi video, and nothing more is currently required.
Audio Quality
What you really need is good audio, and that is not built into your standard smart phone. I recommend a good set of wireless lavalier mics. The ones I use are about $40 on Amazon, so the cost is minimal, and so worth it. Bad audio can ruin a good video, and there is no fixing it. So this really is a critical component.

Stabilization
Finally, you need to consider stabilization. There are many options for this. Tripods, smooth or various gibles. I personally use the Switchpod. It is fast, durable and just cool IMO.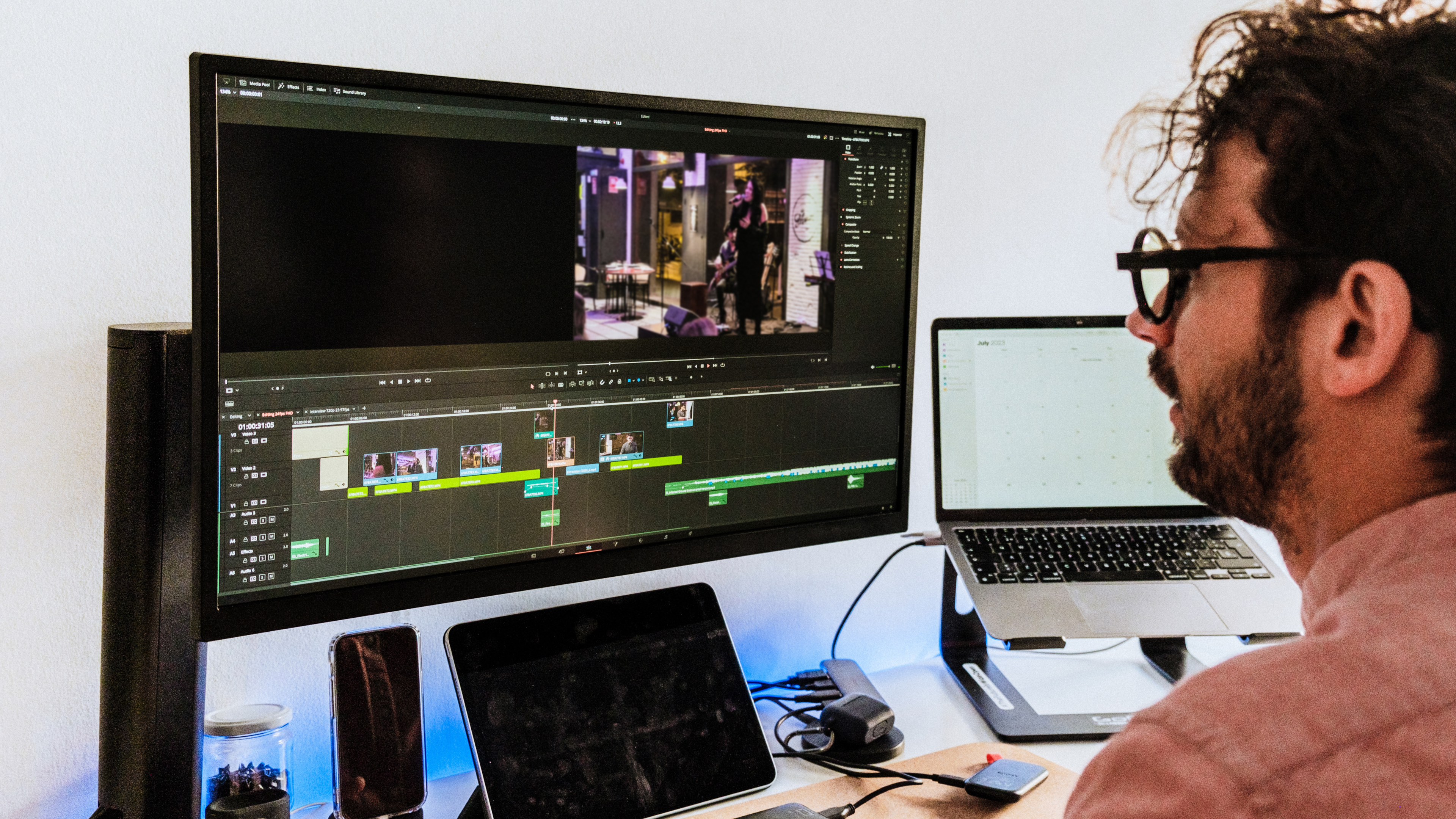 Good editing can take an average video and turn it into a showcase. But you need to take some things into consideration. Who will do your editing?
If you plan to do your own editing, what editing system will you use? There are dozens of options with all sorts of flavors. Some are online, others you download. How will you store the footage? You will also need access to royalty-free stock video and music.

You may decide to have a third party edit your videos instead. If you are dealing with a third party, make sure they can do what you want in a timely manner, and at a cost you can afford. I like to see projects turned around within 3 business days. 2 is even better. The editors at Explore My Town can turn a video around in 2 days, and the pricing is extremely affordable.

Whichever route you decide to take, do your research, create a plan of attack, and then go after it, consistently.
Distribution of Video Content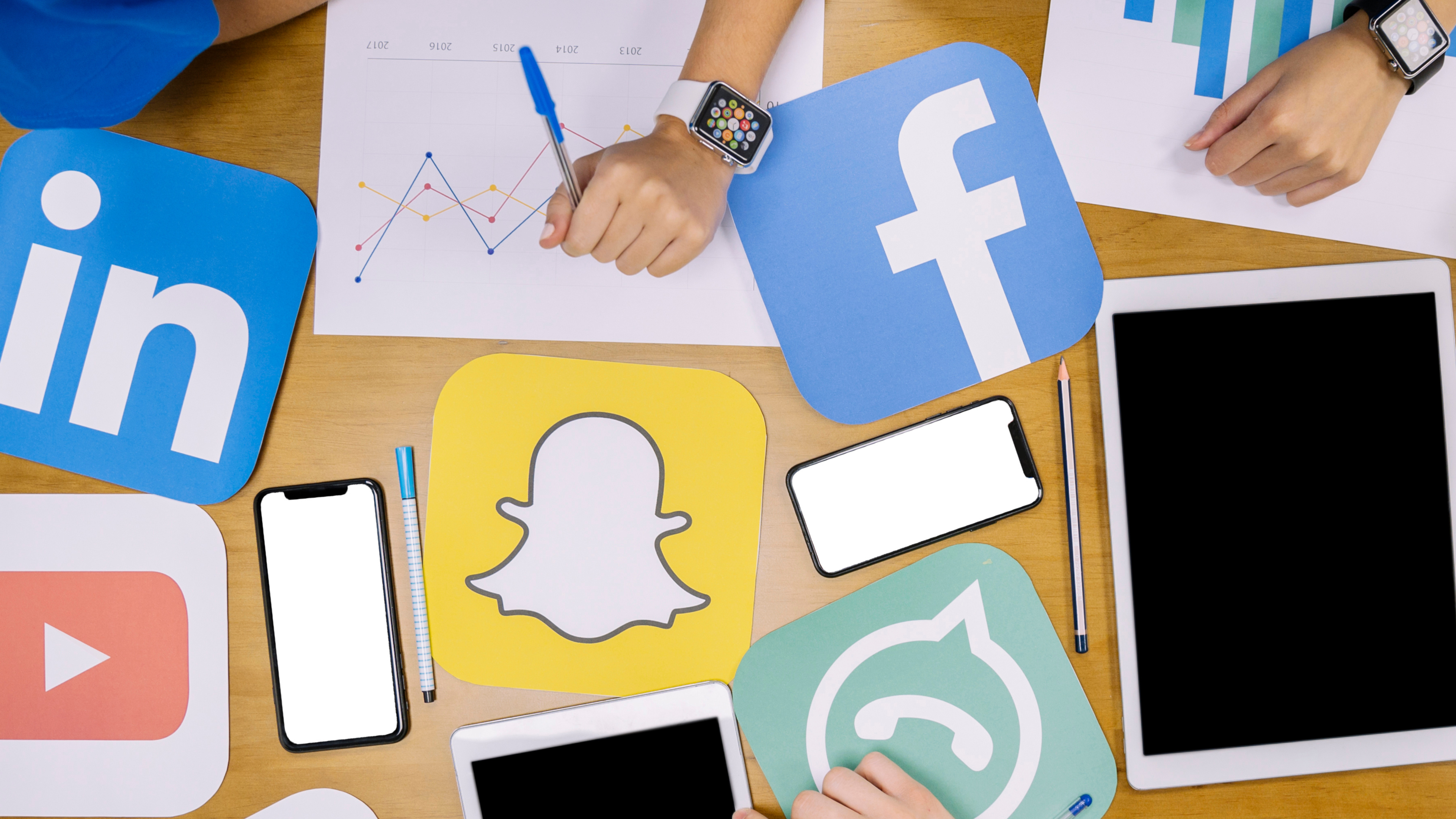 Distribution is critical, with video content. If you don't have a solid plan of where to post your videos, they may not be seen. Then all of your hard work will be a waste. We noticed a trend among our Explore My Town Partners that we like to call Post and Pray: post your video and pray that people will see it. This is an ineffective strategy! It will result in a lot of work and frustration for you, and very few results. Once we identified that this was happening with our partners, we adopted a new strategy: Post and DRIVE. Posting the video to your main platforms is just the first step in the process. Next, you must share it out and run ads to it.
Determine which social media platform you will be posting on, what the writeup and headline will be, and what the thumbnail will look like. Be intentional about each. Take photos specifically for the thumbnail and optimize your write-ups and headlines.

Where else can your video go? I like to write blogs (just like this one) and embed my video. Then I can distribute it across platforms, in an email, and in any other areas I can find. If you've optimized the video information, you've increased the likelihood that it will get picked up organically by Google. Running ads will ensure it is seen by your local, target audience.

How are you going to get this delivered to your Sphere of Influence? Will you deliver a video newsletter? Tag them on social media? Send a PM?

Without a plan, your video runs the rusk of sitting like a bowl of cooked spaghetti on a plate. Use an organizational tool, such as Trello or Monday to help you stay organized and plot a path forward.
Retention: Keeping Your Audience Engaged
This might just be the least talked aspect of video marketing, but it delivers the most value. If you want to use social media at a high level for lead generation and influencer marketing, it is a pay-to-play game. The way the algorithm works is simple: if your post gets engagement, it sticks around. If it doesn't, it is dropped like a hot potato.

By running proper multi-point retargeting ads, you can build a following that will continuously bring you the engagement you seek, and will help you fully reap the benefits of video. If you post your videos to YouTube, then your videos will live on Youtube forever and be found week after week, especially if you run ads. Consider choosing a date to post consistently, so your audience knows what to expect. Encourage people to like and subscribe to your channel. When people leave comments, engage with them! Never leave a comment unanswered, whether the comment is kind or critical. And when it's critical, consider engaging with that commenter in a positive way. This not only brings critical people into your fold, but it also shows your character and kindness to those in your audience who are paying attention to how you conduct yourself.
Optimization Matters
Ranking near the top of search engines is difficult, but can be done. Search engine marketing is incredibly important for you to consider in your business strategy: 61% of people use search engines when making decisions. So your website has to be optimized for search engines. Google now prioritizes websites with videos in its search algorithm, so having a solid video strategy to go along with your website and blogs is critical, and will help you rank higher. Consider utilizing keyword searches through sites like Ubersuggest.com, Keywordtool.io, or Answerthepublic.com to see what people are searching for in your area. Create videos around these subject matters, so you can utilize these keywords in your accompanying blogs. In this way, you will be working smarter, and maximizing the likelihood that your content will be found by your ideal customer.
Analyze the Video's Performance
Once you've done all of this work, don't forget to track the results of your efforts. What have you been doing that's working well? Shorter videos tend to perform better than longer ones; are you noticing trends in how long people engage with your videos? Why spend the time creating a 10 minute feature if your short-form content of 3 minutes or less performs just as well or better?
Consider other analytics such as time of day, video topic, how you're presenting it, who is in the video, and how they are presenting themselves. Is the day or time you post making a difference in your engagement? Do you need to tweak your script? Consider attention-getting hooks you can use to reel in your audience. And make sure you're always looking directly at the camera. If you're watching yourself on your phone, you're NOT looking into the lens. Making eye contact with your audience is critical! If you are not making eye contact, you will appear disengaged.
You have about 3 seconds to capture the attention of your audience before they scroll by. Which videos are capturing and holding the attention of your viewers? Did you introduce yourself at the beginning, or did you say something that interests them instead? Regardless of what you've done in your completed videos, consider studying these results so you can better strategize what to say in your next video.
Watch Out for Overwhelm and Burnout
The business of real estate is tough. It can be even tougher when you are doing what you can to stand out from the rest. Creating a unique video marketing strategy WILL help you stand out above and beyond your competition. But it takes time and consistency, and learning many new skills about editing and marketing, to get there.
If you decide you don't want to go at this alone, consider partnering with Explore My Town to help. We craft a customized video strategy for you, using SEO research and the things that are unique about you, to help bring you build the ideal audience for your business. We teach you how to network with other local businesses and professionals to create a network of high value, and position yourself as a leader in the community, the go-to agent in your town. We script, edit, and distribute your videos. We provide coaching, training, and accountability.
This whole concept is simple, but it is NOT easy. If it were easy, then everyone would be doing it. Keep at it. Your efforts WILL pay off, as long as you're being strategic and intentional about what you're doing. I am confident that with a plan, discipline, and action, you can make your strategy come to life.

If you would like to learn more about Explore My Town and what we offer please visit
www.theevolutionmediagroup.com


Til next time,
Johnny Mo